What should you do if something goes wrong?
If you have a problem, concern, or complaint about any part of the service, please tell the internal complaints scheme so that the internal complaints scheme can try to fix the problem.
Please note we will not engage with any complaints made via social media platforms.
You may contact the internal complaints scheme by contacting HHG's Compliance Manager (orally or in writing):
Compliance Manager
Hamilton Hindin Greene Ltd
Level 1, 83 Victoria Street
PO Box 10
Christchurch 8140
New Zealand
Phone:  +64 (3) 379 8420
Email:  enquiries@hhg.co.nz
If we cannot agree on how to fix the issue, or if you decide not to use the internal complaints scheme, you can contact our approved dispute resolution scheme provider Financial Services Complaints Limited.  This service will cost you nothing, and will help us resolve any disagreements.  You can contact Financial Services Complaints Limited at:
Address:
PO Box 5967
Lambton Quay
Wellington 6145
Telephone number:  0800 347 257 or +64 (4) 472 3725
Email address: complaints@fscl.org.nz
Website: www.fscl.org.nz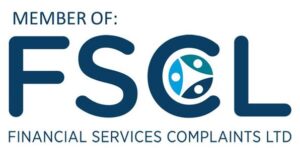 HHG's compliance obligations
As an NZX Firm, HHG is bound by the NZX Participant Rules and our investment advisers are required to be approved NZX Advisers or NZX Associate Advisers. Compliance with the NZX Participant Rules is monitored internally on a daily basis and HHG is also subject to on going monitoring and supervision by NZX in respect of compliance with the NZX Participant Rules.
How is HHG regulated by the Government?
You can check that your adviser is a registered financial services provider and an Authorised Financial Adviser at http://www.fspr.govt.nz
The Financial Markets Authority authorises and regulates financial advisers.  Contact the Financial Markets Authority for more information, including financial tips and warnings.
You can report information or complain about your adviser's conduct to the Financial Markets Authority, but in the event of a disagreement, you may choose to first use the dispute resolution procedures described above (under What should you do if something goes wrong?).
If you need to know more, where can you get more information?
If you have a question about anything in this disclosure statement or you would like to know anything more about HHG, please ask your adviser.
If you have a question about financial advisers generally, you can contact the Financial Markets Authority.
FMA helpline: 0800 434 567
+64 3 962 2698 for overseas callers