Update from Japan;
12 days pre-camp in Atsugi, Kanagawa is over and it has been amazing to finally be back with the team after 18 months apart. Despite such a long period between tours we have been making the most of our time together on and off the football field.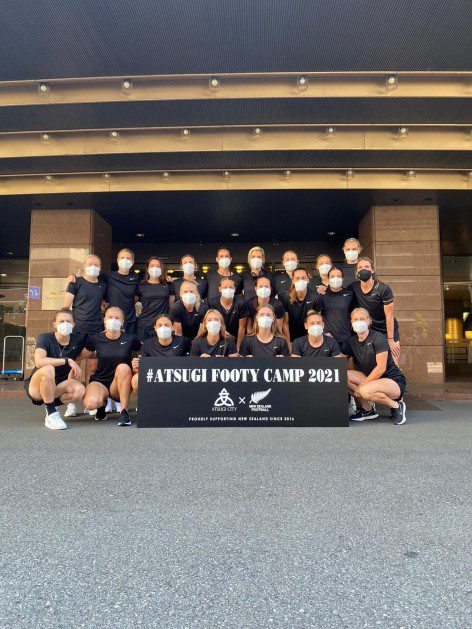 After our time in Atsugi, our next stop was the Olympic Village where we are now currently based until after our second game. It began to feel very real upon entering the village, especially at the NZ Olympic apartment block as we were the first NZ athletes to arrive. We were welcomed with a haka from the NZ Olympic staff, and we responded by singing 'Don't Forget Your Roots/Kia Mau Ki Tō Ūkaipō' by Six60, the chorus in Māori. It was a moment to treasure as we also received individual pounamu taonga.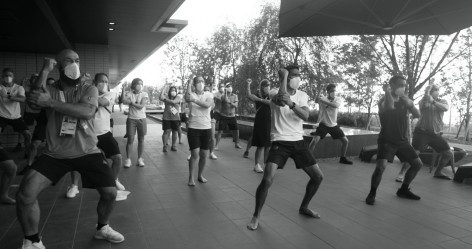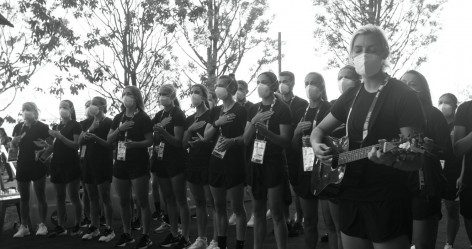 (Photos above credit to NZ Olympic)

Being in the village certainly makes you feel like you're at the Olympics, and despite the many protocols in place and many rules to abide by, it is an absolute privilege to be here. With our first game against Australia very near, the excitement of taking the field in black and white with the fern and rings on our chest brings with it many emotions.
In the dining hall I have been using my favorite takeaway cup for many a Costco brew – it just seems to taste better out of my special HHG cup!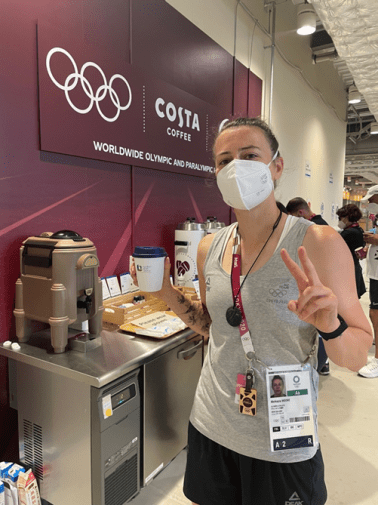 Follow The Football Ferns and Meikayla Moore in Tokyo
Game Schedule
MATCH 1 TOKYO STADIUM
Wednesday 21 July – AUS vs NZL (K/O 8.30pm, 11:30pm NZT) Sky Sport 8
MATCH 2 SAITAMA STADIUM
Saturday 24 July – NZL vs USA (K/0 8.30pm, 11:30pm NZT)
MATCH 3 MIYAGI STADIUM
Tuesday 27 July – NZL vs SWE (K/O 5.00pm, 8:00pm NZT)